Panoramic View From The Artisan Suites


Apple Blossoms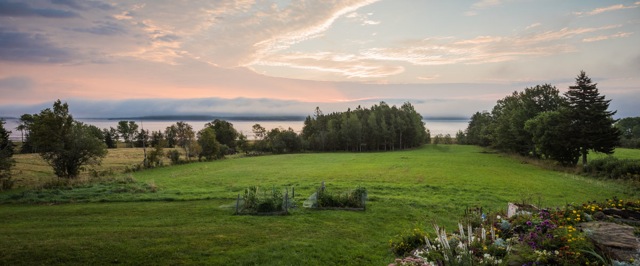 View from the Artisan Suites


Cape Enrage - 25 minutes from The Artisan Suites


Waterside Beach at low tide...


Colourful Fall Fields


Lupins at Alma Beach


Riverside-Albert


New Brunswick's Official Bird - Black Capped Chickadee


Misty Summer Morning


Horse in Field - Misty Morning


Waterside Beach at Low Tide


Rapelling - Cape Enrage


Cape Enrage Lighthouse and Look-off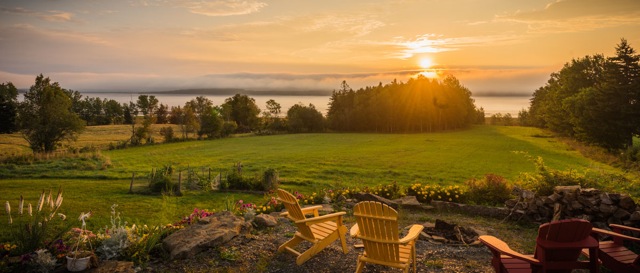 Sunset from the Artisan Suites
The Woodland Suite
[PAGE UNDER CONSTRUCTION]
Please contact wendy@wendyjohnstonpottery.com for photos and more information regarding The Woodland Suite. Thank you.
—–
The Woodland Suite is a 390 sq. ft. suite that has been inspired by its forest setting in Hopewell Cape. From your bed and dining area, you have a wonderful view of the morning sun on the Bay of Fundy. Quiet and peaceful, this suite provides a great getaway for 2 to 3 adults or small families with 1 or 2 children. Like the Artisan and Coastal Suites, the Woodland Suite features the same amenities, fine craft and handmade quilts, but has a more traditional styling with custom cabinetry, crown molding, and stained trim and doors. This suite is the most private of the three. It is situated 300 feet from the road, one kilometer (approx. ½ mile) from Wendy Johnston Pottery, and only one kilometre from the Hopewell Rocks. Suite and house are of new construction (2017).
The Woodland Suite has a hypo-allergenic environment for those with pet and scent allergies. Please let us know if you have allergies and we will work to accommodate your needs.
Features of the Suite:
• New building (2017), clean and spacious
• Spectacular Bay of Fundy view
• Private entrance
• Full kitchen
• King sized bed (Stearns & Foster Mattress)
• Private bathroom with double jacuzzi bathtub
• Contemporary Maritime styling with ceramic tile and original art and craft throughout
• Satellite TV, Netflix and WIFI, and books
• Non smoking environment
• Futon Sofa Bed and cot for additional guests. (maximum 3 adults or 2 adults and 2 children per suite)
• Outdoor sitting area with picnic table, BBQ, and a firepit.